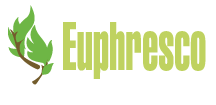 Euphresco is a network of organisations funding research projects and coordinating national research in the phytosanitary area. The overall goal of Euphresco is to support coordination and collaboration in the area of phytosanitary research, and to become a strong, long-term network of funders that fully incorporate existing and new members.
The members of the Euphresco network propose each year a number of ideas that could lead to transnational collaborations, provided that they raise enough interest, that coordinators are identified and national funds are committed.
Collaboration with non-Euphresco organisations (research institutes, universities, private companies and other plant health stakeholders) is encouraged and administrative formalities are very light. For any question, please contact the Euphresco coordinator. The research topics proposed for transnational collaboration in 2021 for which topic descriptions have been prepared are presented below:
Identifying IPM measures for selected pest/crop combinations, to improve plant health and decrease dependency on chemical pesticides
Fast detection methods for quarantine Tephritidae
Diagnosis and epidemiology of viruses infecting cereal crops
Infrastructure for sharing infested seed lots for test development and validation
Inventory and validation of quality control procedures for the extraction of nucleic acids for real-time PCR used for the diagnosis of pests
A non-chemical oak log treatment for mitigating oak wilt caused by Bretziella fagacearum
Potential for using IPM tools to eradicate box tree moth (Cydalima perspectalis) incursions
Xylophilus ampelinus presence and accurate detection in nurseries and vineyards
Preventing Meloidogyne graminicola spread in European rice paddies
In the next months Euphresco will gather the formal commitment of the interested organisations and the projects that will be commissioned will start in the European spring 2022.  It is still possible to join the consortia if you are interested.
For more information about these research topics please go to the Euphresco website. To find out more about the consortia contact the Euphresco coordinator.